All works
We Need You !
case study
Client:

Infrabel

Employer branding strategy that can be rolled out as a national campaign.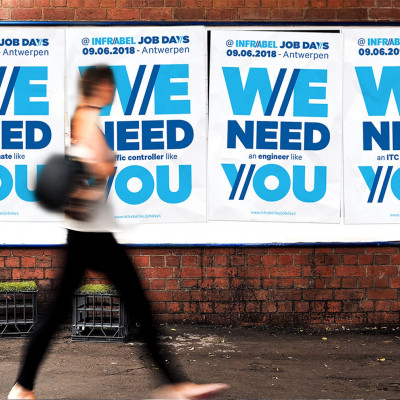 Background
Infrabel is faced with a chronic lack of technical staff and every year tries to recruit hundreds of employees, mainly in professions experiencing a skills shortage.
Mission
Infrabel commissioned VO Citizen to develop an employment branding strategy that could be rolled out as a national campaign.
Response
Organisation of co-creation workshops with Infrabel staff;
Development of a human-centred employer branding strategy;
Creation of a specific identity, a more modern, exemplary, coherent image;
Delivery of a medium-term communication strategy specifically designed for direct recruitment via job days.
Result
Creation and implementation of the message: "We Need You!" on multiple media for the national campaign.
Internal collation of testimonials from new, freshly recruited employees.